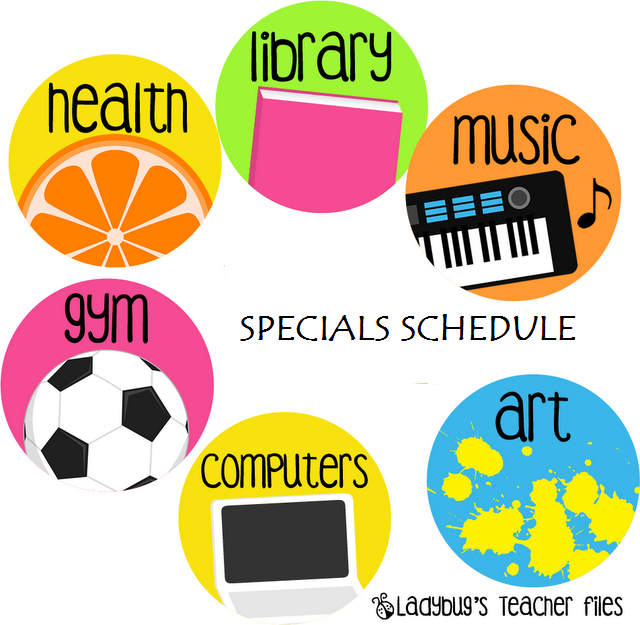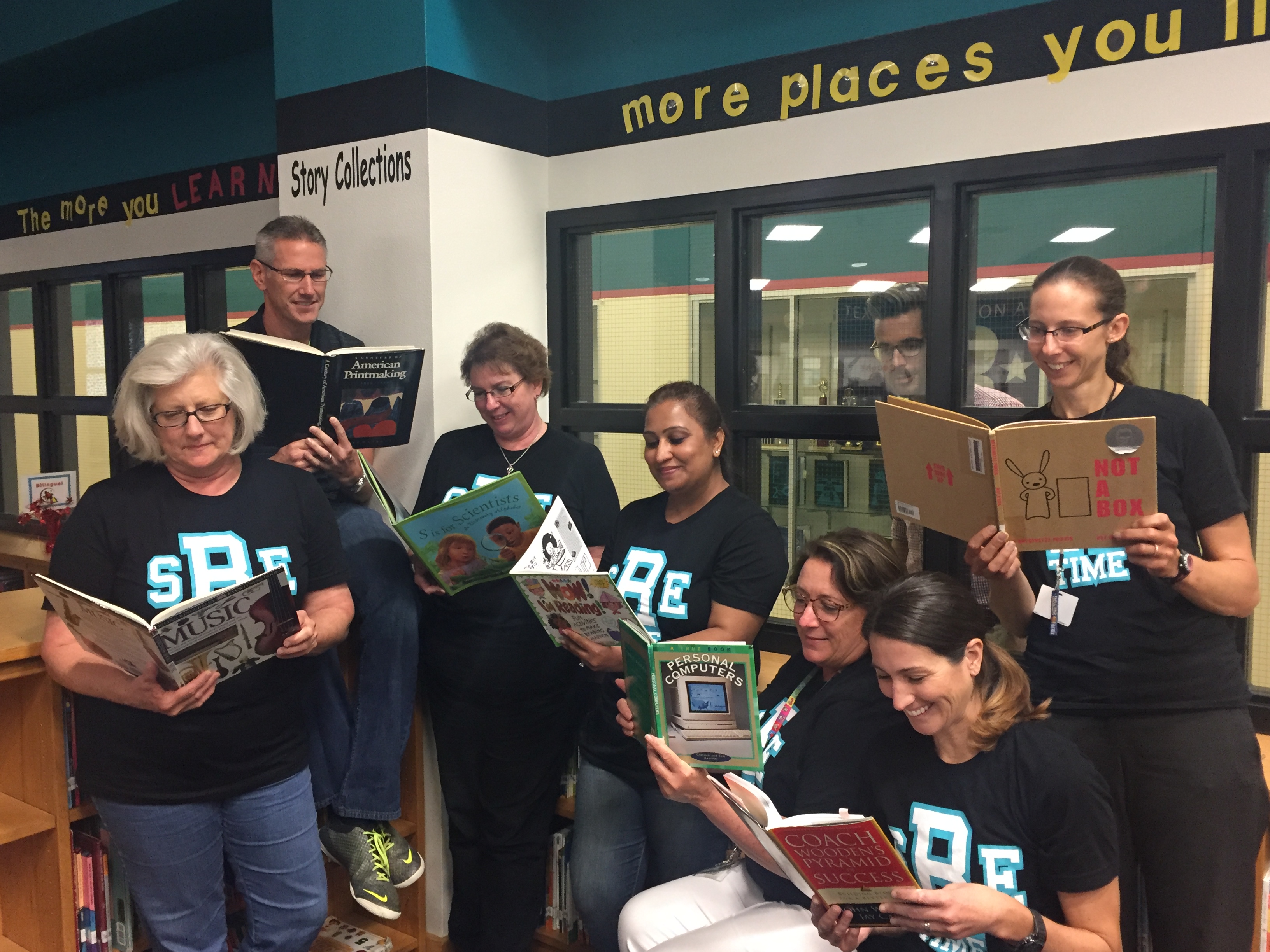 Left-Right: Ms. Coleman, Mr. Ebert, Ms. Richland, Ms. Chopra,
Ms. Ianni, ???, Coach Keirsey, Ms. Paper
Welcome to Specials! We're excited for the upcoming year, seeing our returning students and meeting our new ones! Our students in Kinder, 1st, 2nd, 3rd & 5th grades follow the CAMPS (Computer, Art, Music, PE and Science) schedule. 4th Grade students follow CLAMPS (Library). Our 2016-2017 schedule is below.
| | |
| --- | --- |
| Specials Time | Grade Level |
| | |
| --- | --- |
| 7:15 - 8:15 | Mentor / 4th Gr Writing |
| 8:15 - 9:05 | 3rd Grade |
| 9:10 - 10:00 | 4th Grade |
| 10:05 - 10:55 | 2nd Grade |
| 11:00 - 11:30 | Specials Lunch |
| 11:35 - 12:25 | Kinder |
| 12:30 - 1:20 | 1st Grade |
| 1:20 - 2:05 | Specials Conference |
| 2:05 - 2:55 | 5th Grade |